New Orleans Steamboat Company
The New Orleans Steamboat Company is no newcomer to the Mississippi or American's steamboat heritage. Our parent company has been operating steamboats longer than any company in the world. In fact, we've been part of the history of steam transport since 1817, just five years after the first steamboat docked in New Orleans. We're now in our fourth decade of life on the Mississippi. We've given literally millions of people the experience of one of our country's oldest and richest traditions.
---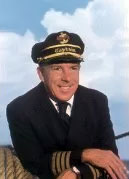 "They say the river is eternal. To me, it's eternally new. As a steamboat man, I've seen in every light and all weathers. But, I've never lost my sense of wonder at its power and majesty, and it was it seems to touch something special in the American spirit. On the deck, with the big wheel turning, you can look across the water and back to the days when time was measured by the coming and going of packets and excursion boats, and those days are as close as the echo of the steam calliope. Maybe that's what they mean by eternal." Clarke "Doc" Hawley Captain, Steamer NATCHEZ, Retired.
---