SAIL WITH SANTA ON THE STEAMBOAT NATCHEZ
Nov 14,2023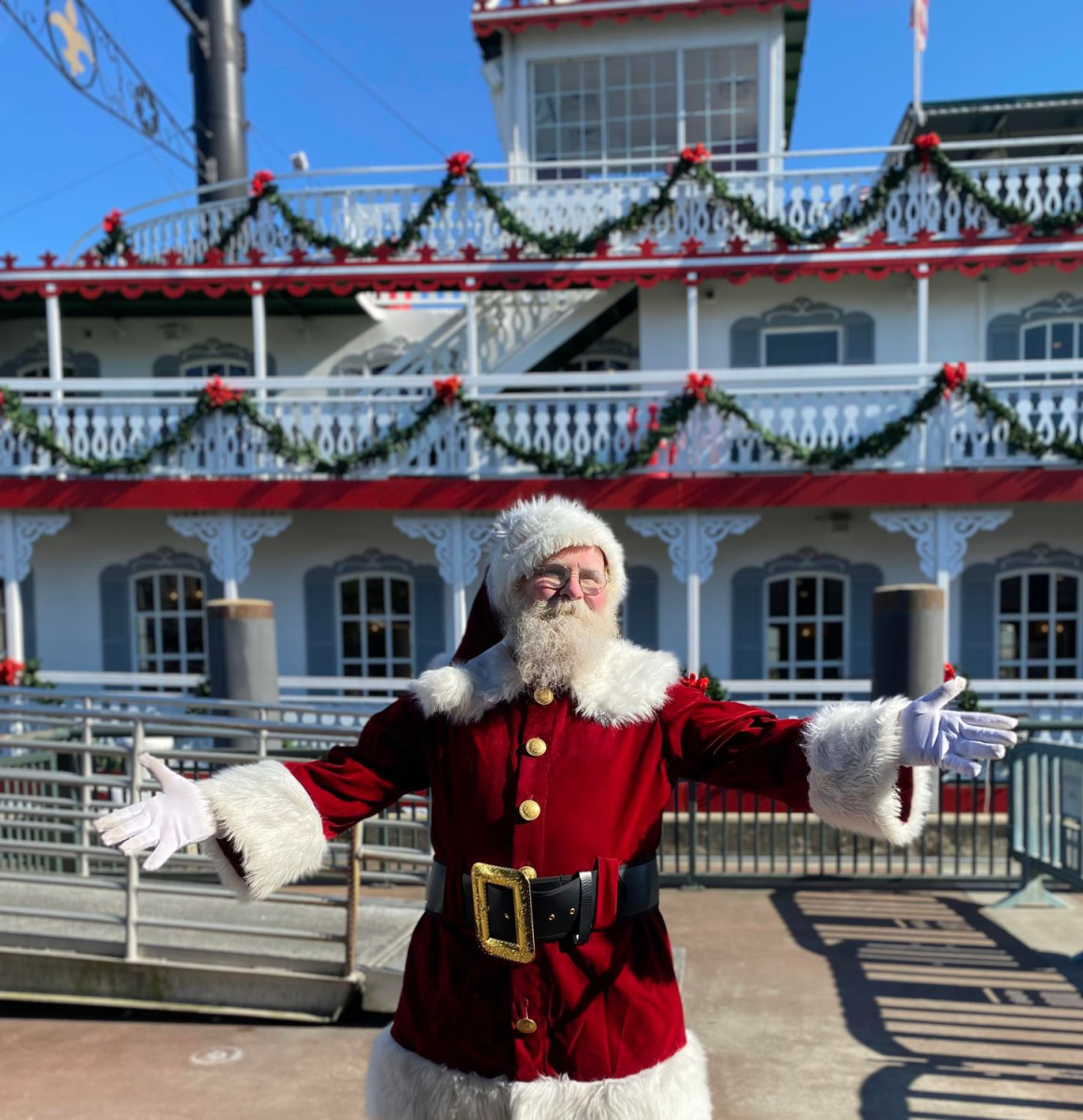 Celebrate the holiday season, and the return of the Steamboat NATCHEZ, at our Sailing with Santa Event!
On Saturday, November 25th, our annual Sailing with Santa Cruise will be taking place on the newly renovated Steamboat NATCHEZ. The cruise will accept new, unopened toys to be donated to the New Orleans Chapter of Toys for Tots. Through the gift of a new toy or book, the Marine Toys for Tots programs bring the joy of Christmas and send a message of hope to America's disadvantaged children.
Everyone is asked to make a reservation through a link on our website. Tickets are $1.00 per person without lunch and $15.00 per person with a lunch buffet. All participants, regardless of age, must bring a new, unwrapped item to be gifted to the New Orleans Chapter of Toys for Tots in order to board the cruise. We encourage participants to select a toy that will truly make a child's Christmas morning special. Santa Claus will be greeting our passengers and sailing down the Mississippi River with them. In addition, there will be a balloon elf and a chance to write a letter to Santa and put it in his mailbox.
Gift Donation Station opens at 10:00 a.m., Boarding opens at 10:45 a.m., Sailing from 11:30 a.m. – 1:30 p.m.
(Buffet lunch and a snack bar will be available for optional purchases while onboard)
Ticket pickup and cruise: 400 Toulouse Street (riverside of the JAX Brewery Building)
To learn more about the New Orleans Chapter of Toys for Tots please visit New Orleans Toys for Tots. For bookings and questions about the Sailing with Santa Cruise please visit the Steamboat Natchez website (https://www.steamboatnatchez.com/cruises/holiday-cruise/sailing-with-santa).