Food Fad - very popular
February 18 2015 |
news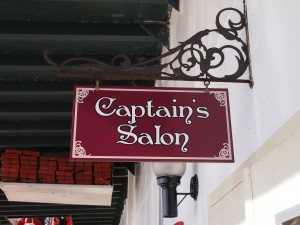 Not hungry enough for a full meal? No problem! As many restaurants are now offering, the NATCHEZ culinary team are also responding to those who want smaller meals or delicious snacks.
Join us in the Captain's Salon on the bottom deck of the Steamboat NATCHEZ for casual dining options, Monday through Saturday, on both the 11:30am and 2:30pm cruises.
Chef Joey LaBella and his team change the menu daily offering items such as a delicious Soup du jour, Caesar Salad, Fruit & Cheese Plate, House made Charcuterie Plate, Fish Tacos, Shrimp and Crab Poppers, Boudin Balls, Crawfish Pies, Hot Dogs, the Chef's Rib Roast Sandwich and more! Delicious desserts and a full call level bar with specialty coffees and drink specials is also available.
---