Craftmanship know no bounds
October 17 2016 |
news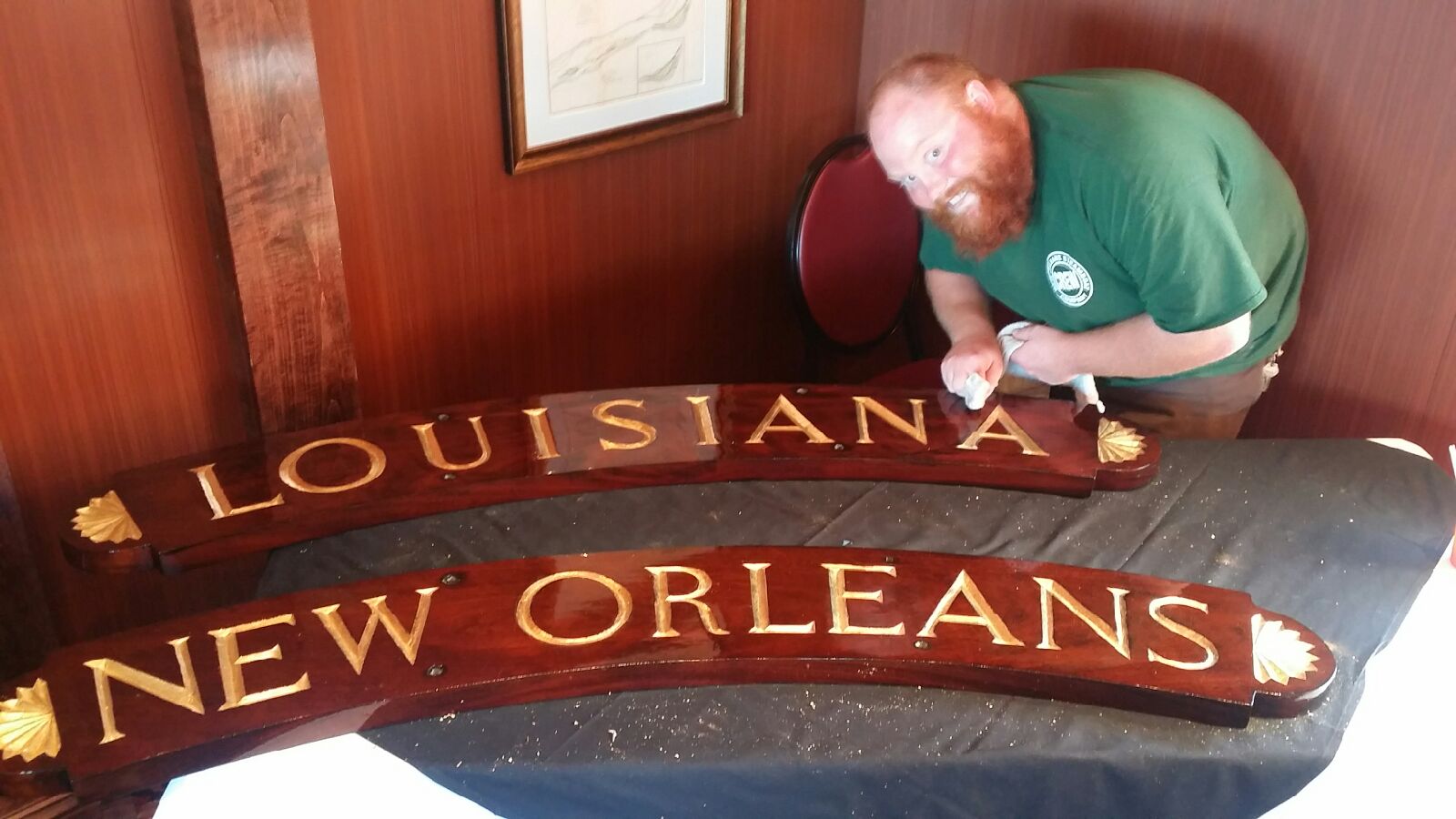 These beautiful hand carved wood signs have hung on the Natchez for over 41 years.
They have been sanded and sealed many times to keep their luster.
Recently Steven Nicoulin and CJ Lardner spent countless hours refinishing them, carving out the depth of the letters and gilding them in gold leaf.
The boat will soon proudly once again show the public these works of art originally crafted by a scientist turned woodworker, Louis Otto. Mr, Otto's talents were mentioned in Frances Parkinson Keyes famous book "Dinner at Antoines".
---