Craft Beers on a hot summer day!
July 16 2014 |
news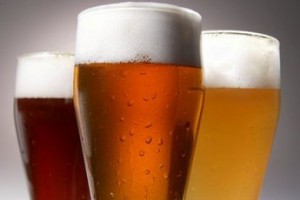 New Orleans is home to many wonderful things, and over the last 20 or more years, local brews have become one of them.  Crafted Louisiana Beers are a favorite beverage aboard the Steamboat NATCHEZ. 
Founded in 1986, the Abita Brewing Company is nestled in the piney woods 30 miles north of New Orleans. They brew over 151,000 barrels of beer a year, brewed in small batches, hand-crafted by a team of dedicated workers. The NATCHEZ is proud to offer one or more of their standards and seasonal favorites on every cruise.
Added for our passengers beginning this week is NOLA Blonde Ale from NOLA Brewing – New Orleans Lager & Ale. This local craft beer debuted in 2009 as a medium-bodied traditional American blonde ale, golden in color with floral and citrus hop aromas. The Brewery is located in the Irish Channel, founded in 2008 by Kirk Coco & Peter Caddoo
---