Cafe Hope and the Steamboat NATCHEZ 2016
June 8 2016 |
news
The Steamboat NATCHEZ Culinary Team joins Cafe Hope's Food Fest - Again!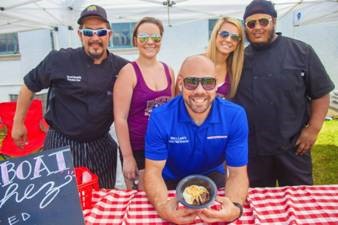 Held in a community garden in Marrero, the annual Café Hope Food Fest floated some of the most enticing culinary options in the New Orleans area.
Café Hope is a nonprofit social entrepreneurship training opportunity for young men and women ages 17-24. The 16-week program trains young adults for jobs in the restaurant and hospitality industry.
The 16-week program includes four weeks of life skills, six weeks in the kitchen and six weeks in the front of the house. Participants are Servsafe certified and learn operation of POS systems.
So far this year, Café Hope has placed 100 percent of its graduates in jobs. The NATCHEZ has glady hired graduates of Cafe Hope as members of our culinary team,
---