Bucket List for U.K. Visitor
July 16 2013 |
news
"A bucket list trip."
Reviewed July 10, 2013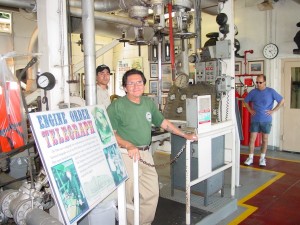 Absolutely loved every aspect of the riverboat trip.
Not expensive, had top desk front seats and great weather.
There were air conditioned bars and restaurants on board - we didn't try them, but they looked good.
Free to explore the boat and visit the engine room - brilliant !.
A really good way to pass a few hours and the commentary from one of the crew was interesting and informative without being too much or too loud.
Clean, air conditioned restrooms too.
Highly recommended.
Visited May 2013
---